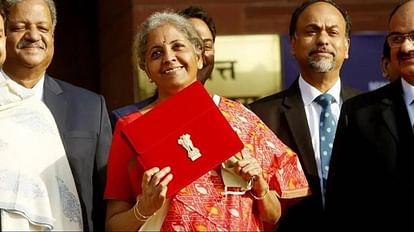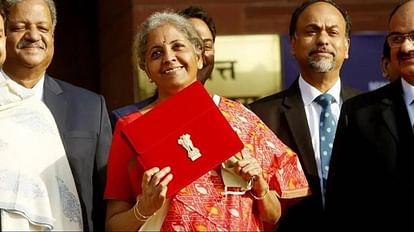 Union Finance Minister Nirmala Sitharaman.
– Photo: Social Media
Expansion
In the General Budget 2023-24, Union Finance Minister Nirmala Sitharaman has efficiently tried to give relief to every section of the society, keep the fiscal deficit under control and speed up the economy amidst all this. In the budget, emphasis has been laid on strengthening the infrastructure along with the middle class, agriculture, tourism.

Infrastructure : Capital expenditure increased by 33 per cent to Rs 10 lakh crore. 50 airports, heliports, aerodromes will be built. Provision of 2.40 lakh crore for 100 new projects, railways. Due to this, the sectors related to road, rail, ship and air transport are excited. Investors also expect better returns. Cement and metal sector also benefited.
middle class : Big relief from no income tax up to Rs 7 lakh. The spending capacity of the middle class as a consumer will increase. More money will come in the market.
agriculture : 2,200 crore investment in high-value horticulture. Agriculture Accelerator Fund for Startups. Agro-industry and food processing startups will get inspiration.
1.25 lakh crore rupees for agriculture and farmers welfare (last year it was 1,32,513 crore)
Indian Institute of Millets Research, Hyderabad will be made a center of excellence to make India a global hub of Sree Anna.
sightseeing : 50 places will be developed to promote domestic tourism. An app will be created. New opportunities for hotels and ticketing companies.

Indian car companies: Goods related to lithium-ion battery production out of customs due to green progress. Benefits to EV companies and battery producers. E-cars and two-wheelers will be cheaper by up to three percent.
Rs 89,155 crore to Health Ministry

In the budget, a provision has been made to spend Rs 89,155 crore for the Health Ministry. Last year it was 83 thousand crores.

Defense: 5.94 lakh crore rupees, 5.25 lakh crore last year
Tourism: Dekho Apna Desh campaign
'Dekho Apna Desh' campaign will be launched to promote domestic tourism. Under this, financial assistance will be provided to develop 50 tourist places.
E-Courts: 7,000 crores
To bring efficiency in judicial administration, the third phase of e-court will start.

Agniveer's amount tax free
Agniveer Corpus Fund will come under EEE category. Their contribution will be tax free. The interest earned on this will not be taxed. Finally, when the full amount is received, there is no tax on that also.
38,800 teachers and supporting personnel will be appointed for 740 Eklavya model residential schools running for 3.50 lakh tribal students.
MANREGA : 60 thousand crores will be spent. (Last year there was a provision of Rs 73 thousand crore.)
Sickle Cell Anemia Eradication Mission: Aim to eliminate sickle cell anemia by 2047. Health check-up will be done for seven crore people in tribal areas.
Budget presented in 1:28 hours. Nirmala Sitharaman's shortest budget speech ever.
increased anxiety
Insurance Sector : Shares of major insurance companies fell by 5 to 11.5 per cent due to the announcement of tax on premiums above Rs 5 lakh.
Jewelry : Shares of jewelery companies fell up to 5 per cent in July last year after the hiked import duty on gold did not come down and research to make diamonds in the lab was announced.
Oil companies : Government oil companies were hoping that the loss incurred while keeping the prices of petrol and diesel low would be compensated. If there was no relief, the shares of oil companies fell.
Foreign Car Companies : Excise duty on foreign-made cars costing more than $40,000 increased from 60 to 70 percent. This will make foreign cars costlier.